Jack Delaney:  A new Twitter stock price prediction from Morgan Stanley (NYSE: MS) today (Wednesday) shows a bleak outlook for TWTR. The investment firm retraced its $36 Twitter stock price target to $24 per share and downgraded Twitter Inc. (NYSE:TWTR) stock to "Underweight."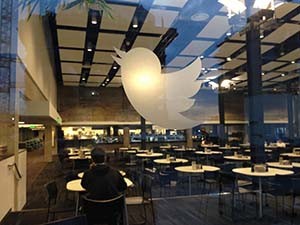 Limited user growth, a decline in engagement, a high ad load, and rising competition in the mobile space were all reasons Morgan Stanley lowered its TWTR stock price outlook, according toBusiness Insider.
Money Morning readers should not be surprised by Morgan Stanley's TWTR stock analysis…
Our Chief Investment Strategist Keith Fitz-Gerald warned investors about the TWTR stock rating in August. Fitz-Gerald said to look past sensational headlines on the so called "rebound" of the Twitter stock price when it rose slightly mid-month.
"Don't buy it for a New York minute," Fitz-Gerald said in August. "The company still has serious problems, and the narrative you're hearing is intended to do one thing and one thing only… separate you from your money."
Twitter stock investors have been on a roller coaster for the past year. Since shares opened at $50.13 on Oct. 23, 2014, the TWTR stock price has declined 48.13%.
Here are the reasons that Fitz-Gerald had a low Twitter stock price prediction well before Morgan Stanley came out with this lowered guidance…
Why Twitter Stock Price Predictions Won't Improve
Fitz-Gerald said in 2013 that Twitter's initial public offering price of $26 was too high.
Now, he believes that the struggle to acquire more users, lack of engagement of current users, and the revolving door of key executives leaving – like Vice President of Corporate Development Rishi Garg – are key reasons why Twitter stock price predictions will continue to fall.
As previously reported by Money Morning, Twitter heavily trails Facebook Inc. (Nasdaq: FB) when it comes to monthly active users (MAUs). Twitter currently reports 316 million MAUs on its website, compared to Facebook's 1.49 billion. Instagram surpassed Twitter with 400 million MAUs reported in late September.
Facebook also reported a 17% increase in daily active users in Q2 of 2015, while Twitter reported an increase of just 4% of MAUs during that same time.
Twitter's new Chief Executive Officer Jack Dorsey needs to increase the site's MAUs in order for the Twitter stock price to improve. Investors were initially optimistic when Dorsey became permanent CEO. The Twitter stock price rose 12% between Dorsey's hiring announcement on Oct. 5 and Oct. 9.
But that enthusiasm will disappear if Dorsey is unable to attract new users.
And there's a bigger problem. Twitter is also having trouble keeping its current client base…
When Fitz-Gerald highlighted the troubles of the TWTR stock in August, he stated that "only 139 million users among Twitter's 316 million total users logged in all quarter." That compares to the 100 million daily users who logged in to Facebook during the same time frame.
Another concern, according to analysts, is Dorsey could flounder with improving Twitter's main revenue generator…