If you can't stand reading like I do… then you will really enjoy this post and educational trade setup.
This year my focus is on educating both short-term trades and passive long-term investors. My goal is to help as many people as possible understand what is taking place in the financial markets and how they can not only avoid losing a large portion of their net wealth but to actually become the most wealthy they have ever been in their life. And how it can be done during a time when 99% of people will lose 30-60% of their life savings which they have invested in stocks/mutual funds etc…
Instead of writing a detailed article 1000+ words I think these three charts which I sent to those on my email list and who followed my work over the past 48 hours. See what just happened. Also, keep in mind this type of things happens over and over again every month and you could be getting these direct into your inbox each week.
Monday 9am Pre-Market Spike Alert to Members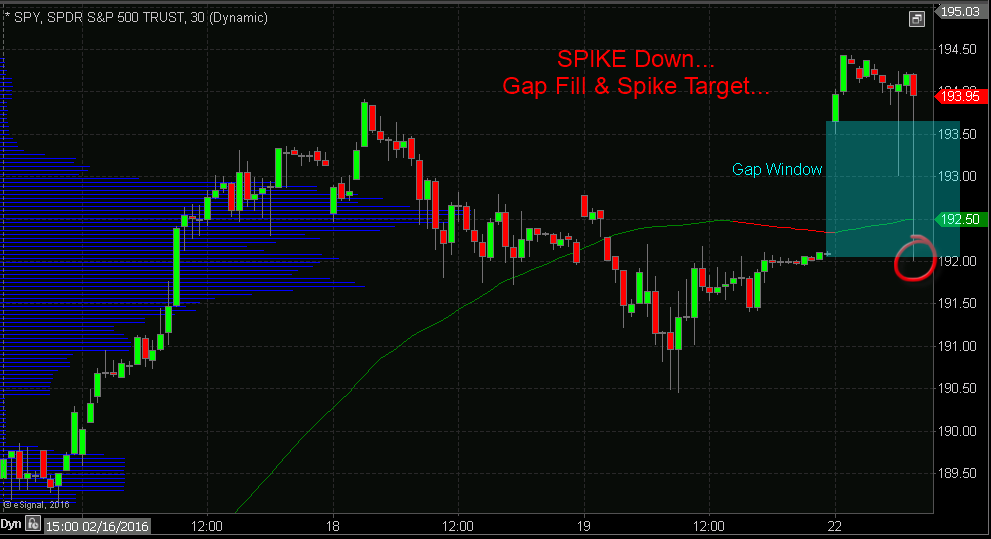 Tuesday 12:15pm Spike Alert Update to Members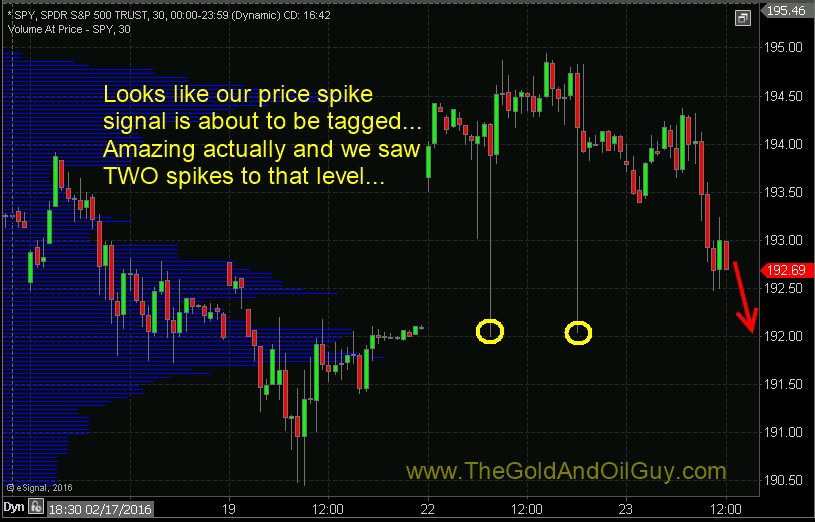 Tuesday 4:10pm Afterhours Spike Target Hit
If you like what you see here you can see another recent post just like this for another big move: Click Here
GET MY TRADE ALERTS AND ACCURATE MARKET COMMENTARY – www.TheGoldAndOilGuy.com
Chris Vermeulen –