Jim Bach: Investors have a profit opportunity right now by adding a solid China ETF to their portfolios. If you aren't investing in China at the moment, now is a good time to jump in.
Wall Street is starting to grow a bit wary over China. Reports in January showed China's growth was its slowest in 24 years.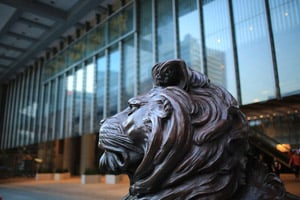 Don't be fooled by these numbers, or investors forecasting China's downfall.
"The only thing Western analysts calling for China's demise have been for the last 40 years is wrong," said Money Morning Chief Investment Strategist Keith Fitz-Gerald. "China has the world's largest population, has the strongest economy in the developed/developing world (warts and all), and is well on its way to becoming the world's largest economy – no matter what blinder-wearing Western analysts tell you."
We've picked out two China ETFs to buy now if you're just getting started.
One China ETF is a quick and easy way to jump into this exciting emerging Asian market. The other China ETF is more sector-oriented. But it's got a huge windfall coming its way as market trends play out in China over the next decade.
Here's what to buy…
China ETF Pick No. 1: iShares China Large-Cap ETF (NYSE Arca: FXI)
FXI is the obvious China ETF play. It provides a very liquid, heavily traded fund to investors looking for an easy way to invest in China.
The FXI portfolio has 50 equity holdings from the Chinese stock market, with an average market cap of $87.4 billion. Some of the more exciting companies include Tencent Holdings Ltd. (OTCMKTS ADR: TCEHY) at a 9.4% portfolio weight. Tencent entered into a partnership with JD.com Inc. last year. This gives Tencent some skin in the game when it comes to one of the most exciting opportunities in China right now – e-commerce.
Then there's an 8.2% holding in China Mobile Ltd. (NYSE ADR: CHL), the telecom giant. China Mobile is positioned well with Japan actively working to weaken the yen. This will only help because Chinese telecoms "are going to be buying lots of Japanese electronics now that they're being put on sale because [Japan's] currency is going down," Fitz-Gerald said.
There's also Lenovo Group Ltd. (OTCMKTS ADR: LNVGY) at a 1.7% weight. This Chinese tech play has been eating up the hardware that International Business Machines Corp. (NYSE: IBM) doesn't want. Not content with the purchase of only IBM's PC division in 2005, in the last year, Lenovo bought up IBM's low-end server business as well. This is a great move for the Chinese tech giant. IT is fast moving away from mainframe-centric data center architecture to one that favors a farm of smaller, low-end servers.
While FXI is a great broad market play, if you want to get in on a China ETF that more specifically targets China's growth markets, you'll want to buy this one now…
China ETF Pick No. 2: KraneShares CSI China Internet ETF (Nasdaq: KWEB)
The numbers for China's internet economy are staggering. And there's more growth to come.
McKinsey & Co. reported in July 2014 that China had 632 million Internet users. Compare that to the United States' 277 million figure. And in the U.S., that's already at a very high level of Internet penetration at 87%. The U.S. may be approaching its high watermark. China's Internet penetration is only 46%.