Diane Alter:  The Twitter Inc (NYSE:TWTR) stock price climbed 2% in early trading (Friday) after sinking below its $26 IPO price for the time on Thursday.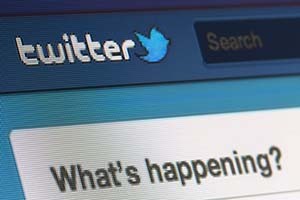 Twitter stock is now down 26% year to date and nearly 65% from the all-time high it hit in December 2013.
After slipping to $25.92 intraday Thursday, Twitter Inc.'s (NYSE:TWTR) stock price ended the session down $1.60, or 5.80%, at $26.
Thursday's descent marked the first time Twitter shares dipped below its Nov. 7, 2013, initial public offering price of $26. Twitter shares opened at $45.10 on its first day trading as a public company. The stock closed the session at $44.90, an impressive 70% gain.
The Twitter stock price would climb to an all-time high of $74.73 on Dec. 27, 2013. Since then, however, Twitter stock has dropped more than 65%.
While 2015 has been unkind to Twitter stock, concerns have recently heightened. Worries over slow user member count, advertising, and revenue growth have weighed heavily on shares.
Disappointing Q2 earnings and a gloomy outlook only added to the downward pressure.
Setting off the decline was Twitter's average monthly active users (MAUs) count. MAUs – a key measure of growth for Twitter – came in at 304 million for the quarter. That was 12% higher than a year earlier but only up slightly from 302 million in the previous quarter. The metric fell short of analysts' expectations of 310 million MAUs.
Additionally, interim CEO Jack Dorsey did little to inspire confidence among investors on the conference call. He and other executives acknowledged the challenges in attracting new users, adding that Twitter remains "too difficult to use."
"We do not expect to see sustained meaningful growth in [monthly active users] until we start to reach the mass market," Dorsey cautioned. "We expect that will take a considerable period of time."
The company also continues to struggle in its search for a new Chief Executive Officer. Co-founder Jack Dorsey has stepped in as interim CEO, but it's uncertain if he is still among those considered for the permanent post.
Clearly, investors' patience is running thin. And that's been reflected in a surge of bearish options activity…
Bearish Bets Rise Against Twitter Stock
Bearish bets against Twitter stock have jumped substantially over the last two reporting periods.
According to Schaeffer's Research, short interest has risen 27% over that time. In addition, option buyers' put wagers have handily outweighed call bets at a "healthier than usual rate."
The Twitter stock equity 50-day put/call volume ratio on the International Securities Exchange, Chicago Board of Options Exchange, and the Nasdaq OMX PHLX rests at 0.43. That's higher than 76% of all other readings from the past year.