Chris Ciovacco: Something has changed within the markets recently, and a key battle is being fought at a key technical level for the S&P 500.
Why Were Stocks Stuck In A Multiple-Year Range?
The Dow stayed inside the orange box below for over two years. Only the market knows the reason for the sideways action, but we can hypothesize the Fed's desire to raise interest rates played a big role.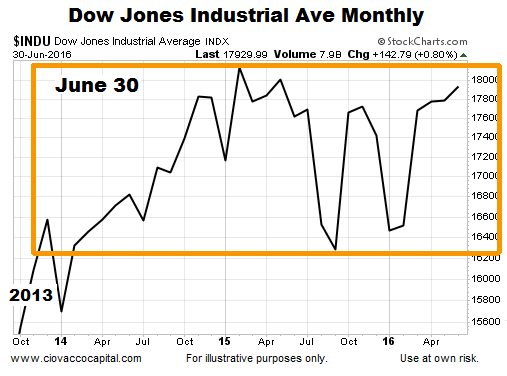 Why Were Stocks Able To Break Out?

Whatever was holding investors back for over two years must have changed in some material way given the Dow, S&P 500, and Nasdaq have all broken above their long-term consolidation patterns.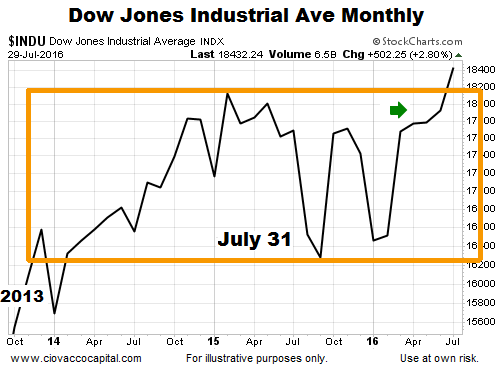 Something Has Changed
In the original Market Wizards book, Larry Hite, who developed a highly successful trend-following system, told Jack D. Schwager:
The second [useful] item is something Ed Seykota taught me. When a market makes a historic high, it is telling you something. No matter how many people tell you why the market shouldn't be that high, or why nothing has changed, the mere fact that the price is at a new high tells you something has changed.
What Changed?
Once again, only the market knows the answer to the question above. However, we can hypothesize markets started to believe high levels of global debt would cause central bankers to remain ultra-loose and asset price friendly, as outlined in detail on May 11.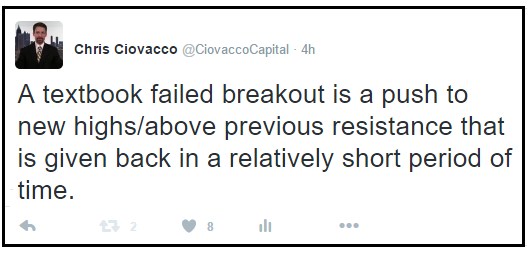 Any breakout can fail, but as noted above, the current set of breakouts have already passed the textbook window for a typical failed breakout. Could the breakouts still fail? Sure they could. However, as long as the S&P 500 can hold above the 2,100 to 2,135 range, the higher the odds equities have more upside. If the S&P 500 cannot hold 2,100, we will be giving our growth-oriented positions a shorter leash.
The SPDR S&P 500 ETF Trust (NYSEARCA:SPY) rose $0.38 (+0.18%) to $216.61 in premarket trading Thursday. The SPY, which is the largest ETF that tracks the S&P 500 index, has gained 6.06% year-to-date.
This article brought to you courtesy of Ciovacco Capital.
You are viewing an abbreviated republication of ETF Daily News content. You can find full ETF Daily News articles on (www.etfdailynews.com)
Powered by WPeMatico