This post The Only Vitamin Worth Its Price? appeared first on Daily Reckoning.
A little more than two years ago, a study published in the prestigious journal Annals of Medicine put the final kibosh on vitamins. The study found that a daily multivitamin did not help with memory problems, heart disease or longevity. The study's authors put it plainly and simply: You don't need any vitamin supplements unless your doctor finds a specific lack of them when she performs an annual lab test as part of your physical.
If you eat a reasonably healthy diet, vitamins are a waste of money, say researchers in ever-increasing regularity. Americans waste billions of dollars on vitamins needlessly every year, and consumer reporting has shown over and over that the vitamins you think are in a jar may not be there anyway. Getting too much of some vitamins can make you very sick. Studies related to vitamin E, for example, show that you're more likely to have a heart attack if you take it.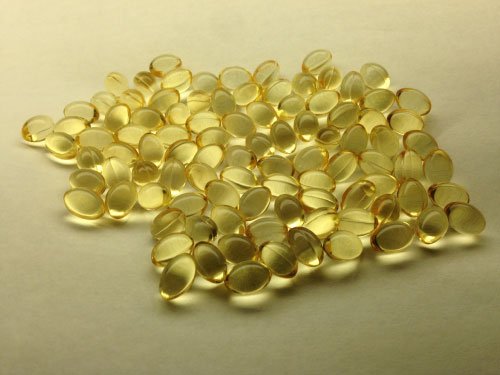 Is a softgel of 2,000 IU of vitamin D3 per day enough to ward off clinical depression?
But there has always been one tiny "maybe" attached to each of these reports — vitamin D. No one has been quite willing to say that definitive studies on vitamin D are in yet, and many reports indicate it might be necessary to take some vitamin D if you don't get enough sunshine (it doesn't take more than about 20 minutes of minor exposure to direct sunlight a day to make ingesting vitamin D a waste of time and money). Anecdotally, vitamin D has long been associated with depression, but no good studies have been done there either. Until now.
Less than two weeks ago, a study about vitamin D and depression was published in the journal Psychiatry Research. It indicates a strong link between vitamin D deficiency and depression. About 200 women attending college in the Pacific Northwest (where the sun doesn't shine all that much) were tested for vitamin D levels and studied over a month. The correlation to clinical depression and vitamin D levels was unmistakable. Half the women in the study had low levels of vitamin D (less than 30 ng/ml), and more than a third of all the participants were clinically depressed.
The researchers adjusted for body mass index, exercise, time outdoors, diet and race/ethnicity, among other factors. They found that low vitamin D levels could predict which students might be depressed.
The study did not test the opposite: what would happen if each depressed student took a vitamin D supplement.
The study's authors also do not believe people should begin to take vitamin D if they feel depressed. For one thing, it takes a long time to raise vitamin D levels in most people, even with supplements. Low vitamin D levels often require prescription-strength capsules. And effective medicines for depression already exist that may be more therapeutic, at least in the short term.
Also just in: A study published in The Journal of Clinical Endocrinology & Metabolism shows a clear correlation between vitamin D deficiencies and schizophrenia. The authors reviewed data from studies published 1988–2013 and discovered that two-thirds of all patients diagnosed with schizophrenia had significantly low levels of vitamin D. Furthermore, people with low levels of vitamin D were twice as likely to end up being diagnosed with schizophrenia.
About 60% of all the people in the world have insufficient levels of vitamin D. It's spring — get outside and get some sunshine.
To a bright future,
Stephen Petranek
for The Daily Reckoning
Ed. Note: Get the top investment trends for 2015 in medicine and technology from the former head of the most popular science magazine in the world. Simply sign up for our Tomorrow in Review e-letter for FREE right here. Don't miss out. Click here now to sign up for FREE.
The post The Only Vitamin Worth Its Price? appeared first on Daily Reckoning.