From The Gold Report: Gold is in the early stages of a long-term bull market, but recent price action suggests a short-term pullback is coming soon.
Technical analyst Jack Chan, who's been active in the precious metals markets for the past 37 years, charts indicators that confirm both the gold bull market and an impending correction.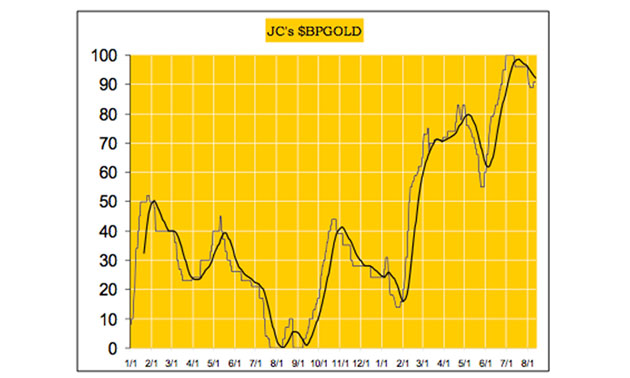 Our proprietary cycle indicator is down.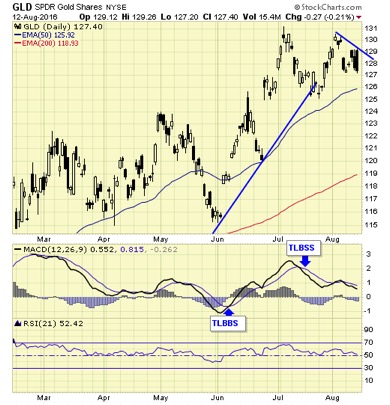 We are short GLD with a tight stop.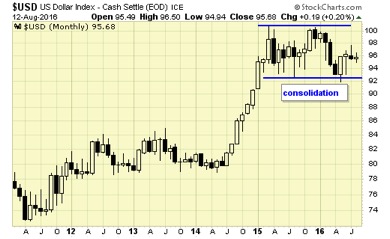 As long as the dollar continues to consolidate, the expectation is a bullish breakout.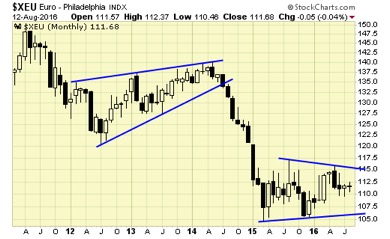 The euro is inverse to the dollar, and the current consolidation may seem like eternity to short-term traders, but the previous consolidation lasted much longer before breaking down.
Summary
A bull market in gold and silver has been confirmed, but no bull market is sustainable on a nonstop price spike. Therefore, it is not if, but when, a correction will begin. Bull market corrections can be very sharp but short-lived; therefore, the next cycle bottom could be an excellent entry point.
Meanwhile we are short GLD with tight stops.
The SPDR Gold Trust ETF (NYSE:GLD) closed at $127.40 on Friday, down $0.27 (-0.21%). GLD has risen 26% year-to-date.
This article is brought to you courtesy of The Gold Report.
You are viewing an abbreviated republication of ETF Daily News content. You can find full ETF Daily News articles on (www.etfdailynews.com)
Powered by WPeMatico