Diane Alter:  Adding a technology ETF (exchange-traded fund) to your portfolio is an ideal way to collect profits from a basket of profitable tech stocks. Tech investments are soaring this year – and getting some help from 2015's deal-making frenzy.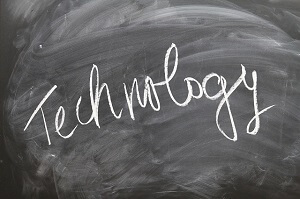 M&A activity in the tech space has surpassed $100 billion year to date, according to S&P Capital IQ.
If the robust deal making pace continues, 2015's full-year tech M&A tally could hit $273.6 billion. That would eclipse the amount reached 15 years ago during the dot.com heydays. The present pace is second only to the $385.1 million in 2000.
Fueling 2015's M&A action are record-low borrowing rates and cash-flush companies. The cash stash of corporate America companies ballooned to a record high of $1.4 trillion at 2014's close, according to FactSet.
And the semiconductor industry has had some of tech's biggest deals.
On Monday, June 1, 2015, global chip leader Intel Corp. (Nasdaq: INTC) announced it's buying Altera Corp. (Nasdaq: ALTR) in a deal worth $16.7 billion.
In the last week of May, Avago Technologies Ltd. (Nasdaq:AVGO) agreed to pay $37 billion for Broadcom Corp. (Nasdaq: BRCM).
And back in March, NXP Semiconductors NV (Nasdaq: NXPI) said it's making an $11.8 billion acquisition of Freescale Semiconductor Ltd. (NYSE: FSL).
So how can investors make money off this trend?
Money Morning Defense & Tech Specialist Michael A. Robinson's favorite way right now to play tech and mergers in the space is via a technology ETF. This one is up 16.5% in 2015 – compared to the Dow's 1.7% rise…
The Best Technology ETF to Profit from Semiconductors
The technology ETF is the SPDR S&P Semiconductor ETF (NYSE Arca: XSD).  XSD is a basket of 45 stocks in all areas of the chip industry.
"XSD is the single most cost-effective way to profit from two big catalysts – the chip industry's growth and its merger wave," said Robinson.
These companies make the products powering the world today. Few rooms in most homes or businesses are chip-free. They are used in alarm clocks, microwaves, computers, TVs, security systems, console games, and more. They are also used for medicine, agriculture, national defense, energy response, manufacturing, space, and earth sciences, as well as the service sector, which constitutes 80% of the U.S. economy.
Robinson first alerted readers to XSD on Dec. 11, 2014. He had the insight to recognize XSD would be an investment to demonstrate "high-octane performance in 2015."