Kyle Anderson:  We alerted readers to one of tech's newest and best profit opportunities in early February. And seemingly every week, we see another screaming "buy" signal for this top investment.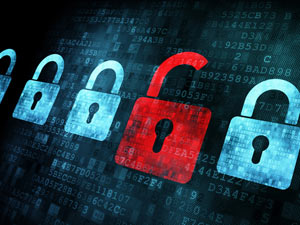 The investment is a technology ETF that focuses on one of the most important and fast-growing industries today: cybersecurity.
This week's buy signal came when the White House acknowledged that Russian hackers penetrated parts of the White House's computer system in recent months. During the breach, hackers accessed sensitive information, including non-public details about President Obama's schedule.
The attack underscores the prevalence and magnitude of cybercrime in our society. And it's only the most recent example…
2015?s Numerous Cybersecurity Buy Signals
Last week, President Obama authorized financial sanctions against malicious international hackers and any companies that knowingly benefit from cybercrime. State-operated companies in Russia and China could be affected by the sanctions.
No specific penalties were announced. The president said any hacking that harms national security or the economic health of the United States will be subject to sanctions.
"Cyberthreats pose one of the most serious economic and national security challenges to the United States," President Obama said in a statement.
The president has made cybersecurity one of his top priorities of 2015.
In February, President Obama held the first-ever White House Summit on Cybersecurity and Consumer Protection. It was a forum that gathered leaders from Congress, law enforcement, and the tech industry to discuss the nation's approach to cyber defense.
"In recent breaches, more than 100 million Americans had their personal data compromised, including, in some cases, credit card information," the president said at the time.
Before that, President Obama requested $14 billion in his 2016 fiscal-year budget for increased cyber defense. Roughly $5.5 billion of that is requested just for the Pentagon.
The White House's commitment to cyber defense means billions of dollars will start to pour into cybersecurity companies – which is huge news for investors.
"The money spent on cyber defense represents one of the highest profit potentials of anything I've encountered," Money Morning's Small-Cap Investing Specialist Sid Riggs said. "And the growth numbers spotlight not just one company but an entire sector that will have the wind at its back for the rest of our investing lifetimes."
Some of the statistics coming from the cybersecurity industry are astounding…
IBM Corp. (NYSE: IBM) claims its client companies are attacked 16,856 times per year on average.
"More than $95 billion will get spent this year alone trying to prevent the inevitable assault on your private information and confidential records," Riggs said. According to market research firm MarketsandMarkets, by 2019 cybersecurity spending will reach $155.74 billion. That's a 63% growth rate.
Every year, cybercrime costs the global economy more than $575 billion.
"That's more than 3% of America's 2014 GDP, and it's creating a lot of pent-up demand from countries, companies, and individuals determined to protect themselves," Riggs explained.
But for investors, picking individual cybersecurity stocks is difficult. Each company is highly specialized, focusing on just a small part of the market. Many of them are also very volatile.
That's why we recommend taking a balanced approach with this technology ETF…
The Best Technology ETF to Play Cybersecurity's Rise 
Riggs first recommend the PureFunds ISE Cyber Security ETF (NYSE Arca: HACK) to investors in early February.
Since then, the technology ETF has gained 14.9%. That compares to gains of just 4.3% for both the Dow Jones Industrial Average and the S&P 500.
HACK gives investors a piece of 31 sector leaders at once. Many of the fund's holdings are software companies.
"One of the things I really like about HACK is its industry-specific diversity," Riggs said. "HACK is most heavily invested in the systems software industry, which will prove to be a great stabilizing force for the fund. That's the sphere of the IT sector that's been growing most reliably since 2010, with the consulting firm Gartner Inc. already forecasting enterprise software to grow by 7.3% in 2015."