Previous Guests
Click here to listen to previous episodes.
About Chen Lin
Author "What is Chen Buying? What is Chen Selling?" Chen grew $5,400 to $2.3 million in 10 years. Learn More
Technicals Say There's Plenty Of Upside Left In Gold
From Gary Savage: In a bull market, surprises come to the upside, and it's never advisable to lose one's core position. Such is the case with gold right now.
This rally in gold isn't going to top until sentiment gets excessively bullish. Right now sentiment is dead neutral, and it will take 5-10 more weeks before sentiment reaches 75% or higher.
I gave everyone a very simple strategy to make money during this intermediate cycle: get long and stay long until the weekly stochastics at least reach overbought, and the intermediate trend line is broken.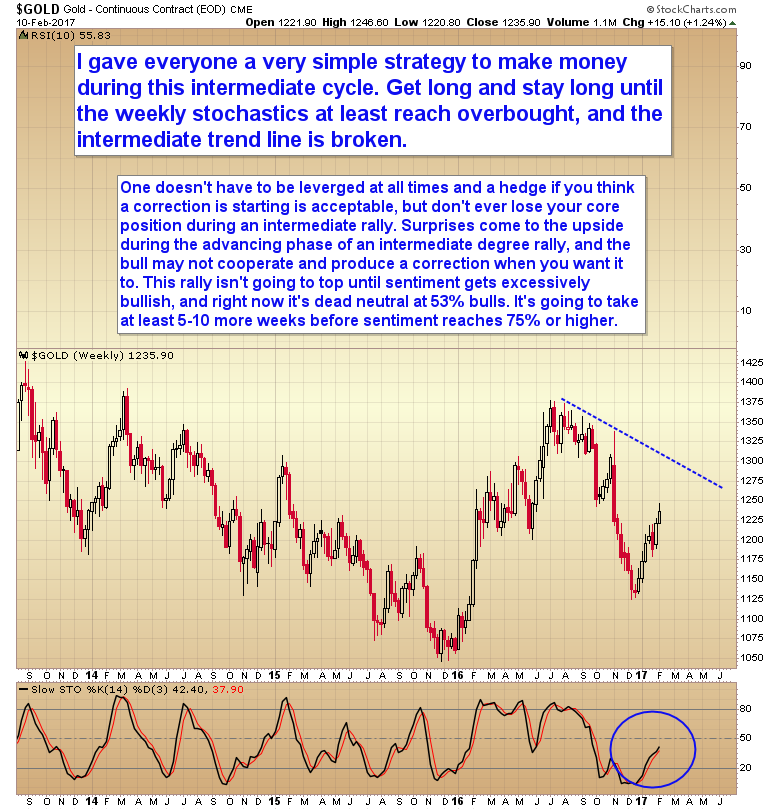 One doesn't have to be leveraged at all times, and hedge if you think a correction is starting is acceptable, but don't ever lose your core position during an intermediate rally. The bull may not cooperate and produce a correction when you want it to.
The SPDR Gold Trust ETF (NYSE:GLD) was trading at $116.62 per share on Monday afternoon, down $0.98 (-0.83%). Year-to-date, GLD has gained 6.40%, versus a 4.03% rise in the benchmark S&P 500 index during the same period.
GLD currently has an ETF Daily News SMART Grade of B (Buy), and is ranked #5 of 33 ETFs in the Precious Metals ETFs category.
---
This article is brought to you courtesy of Smart Money Tracker.
You are viewing an abbreviated republication of ETF Daily News content. You can find full ETF Daily News articles on (www.etfdailynews.com)
Powered by WPeMatico