Rick Pendergraft:  Like most commodities, silver has not done well in the last few years. In fact, silver hasn't had much success in moving higher since it peaked at almost $50 an ounce in April 2011.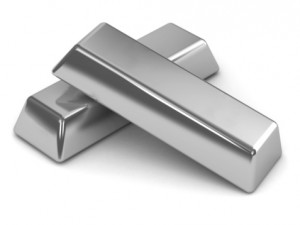 Silver has fallen in price in each of the last two years and as of right now it is higher on the year, but only by $0.24 per ounce. The bad news is that the metal is now facing several points of resistance and those resistance points are also reflected in the chart of the iShares Silver Trust (NYSEARCA:SLV).
Looking at the daily chart, we see that the silver ETF is having trouble moving above its 200-day moving average. The pattern looks very similar to what transpired back in May when the stock was able to close above the moving average for a few days, but then fell back below it and resumed the downtrend.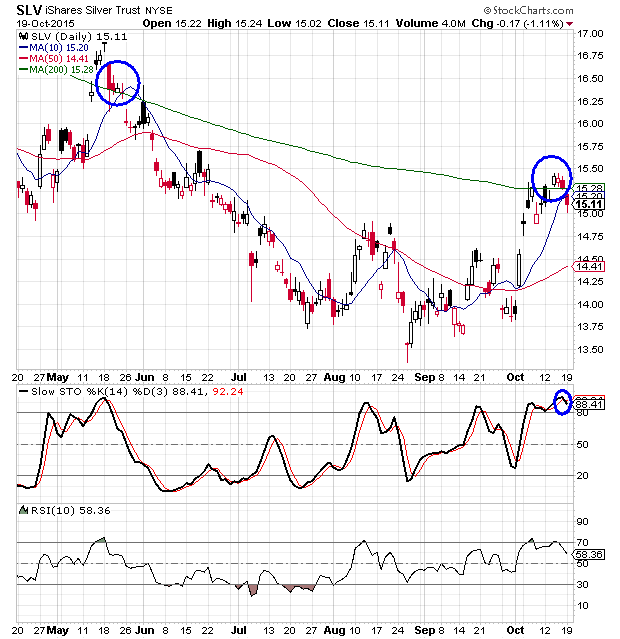 We also see that slow stochastic readings are in overbought territory as they were in May and the 10-day RSI just came out of overbought territory. Each of the past instances where these indicators were in overbought territory preceded a decline in the fund.
The weekly chart shows that there are a couple of more layers of resistance the SLV fund will have to break through if the recent rally is to continue. First, we see a downward-sloped trend line that connects the highs from the past couple of summers. The line is currently just above the $16 level. It is also interesting that the trend line picks up the top of the gap that occurred in April 2013.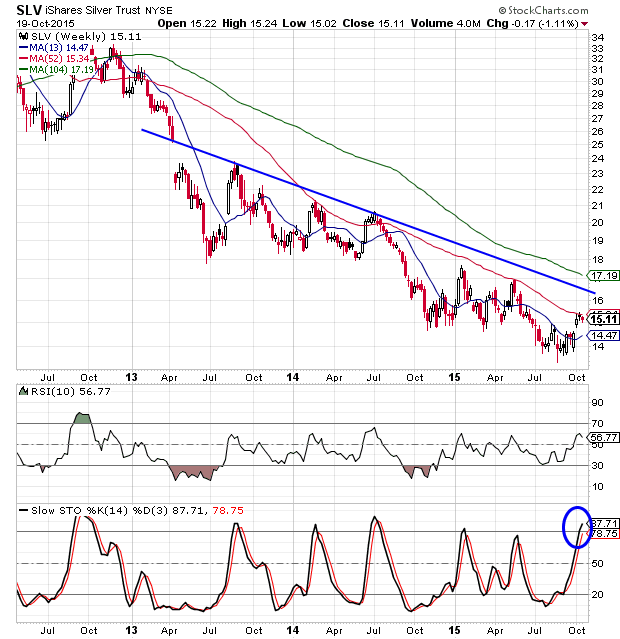 The more immediate resistance is coming from the 52-week moving average. The SLV has not been able to close a week above the trend line since last July.