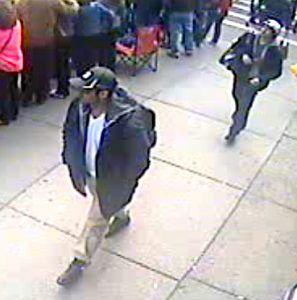 The defense's strategy to secure a life imprisonment sentence for convicted Boston Marathon bomber Dzhokhar Tsarnaev is to argue that it would mean no martyrdom for him. But is he guilty at all?
WhoWhatWhy Editor Russ Baker interviewed with Boston-based syndicated radio host Chuck Morse on April 24, just prior to the defense's opening in the Boston Marathon Bombing trial penalty phase. Russ and Chuck get into it over the FBI's appropriate use of plot infiltrators.
The post RadioWhoWhatWhy Extra: When does an FBI infiltrator become the criminal? appeared first on WhoWhatWhy.