Bob Ciura:  The health care sector is booming, due to the aging population in the United States. But there's a subsector within health care that is doing particularly well: pet health care.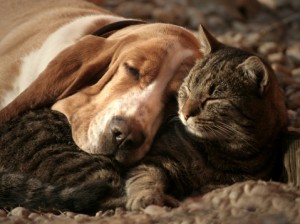 Without a doubt, people love their pets. In fact, sometimes people will sacrifice their own well-being so that their furry friends are taken care of. This is a huge tailwind for PetMed Express Inc. (NASDAQ:PETS).
PetMed Express is a marketer of prescription and non-prescription pet medications, health products and supplies for dogs and cats. It is a licensed pharmacy which operates through the 1-800-PetMeds brand and dispenses prescription medications in all 50 states. It offers over 3,000 different products, including a variety of private label products. According to the company, it's the largest pet pharmacy in the country.
PetMed Express is a very attractive dividend stock, because it offers a 4.3% dividend yield. This is more than double the average yield for the S&P 500 index. Even better, PetMed Express is a good opportunity for growth investors, too, with just a $333 million market capitalization. And there's plenty of growth in store, because pet spending is booming.
The Bureau of Labor Statistics conducted a study on pet spending in the U.S. from 2007-2011 which found that there are about 218 million pets in the United States. According to the study, spending on pet care grew to $61 billion by 2011, and it's very likely that pet spending has grown since then, along with the broader economic recovery.
Indeed, this growth is flowing right through to PetMed Express' bottom line. The company recently reported a very strong quarter. It grew sales by 2.8% last quarter and net income grew 9.4% in the same period.
Growth was due primarily to an increase in average order value, which rose from $77 to $81 per order year-over-year. Management credited this rise to customers ordering higher-priced products, which is a good sign that the company enjoys pricing power.
PetMed Express operates a very lean business model, with low capital spending requirements outside of advertising. That is because the company is heavily geared toward online and mobile sales. In fact, online sales accounted for 80% of total sales last quarter.
As a result, PetMed Express generated $31 million in free cash flow last year. Its dividend cost just $13 million, which equates to a very comfortable 42% free cash flow payout ratio. This leaves plenty of room for dividend growth going forward.