Previous Guests
Click here to listen to previous episodes.
About Chen Lin
Author "What is Chen Buying? What is Chen Selling?" Chen grew $5,400 to $2.3 million in 10 years. Learn More
Peak Gold Production Likely To Boost Prices In The Long Term
From Mark O'Byrne: With peak gold production becoming accepted fact and no longer just a theory, the long-term bull case for gold prices moving higher is gaining steam.
Here's a quick summary of the developments in the gold market:
'Peak gold' – World's gold production to peak in 2019 and decline
Gold found by miners has plunged 85% over past decade

Gold mining CEOs turning to deals to combat dwindling reserves

Exploration more difficult and firms have cut capex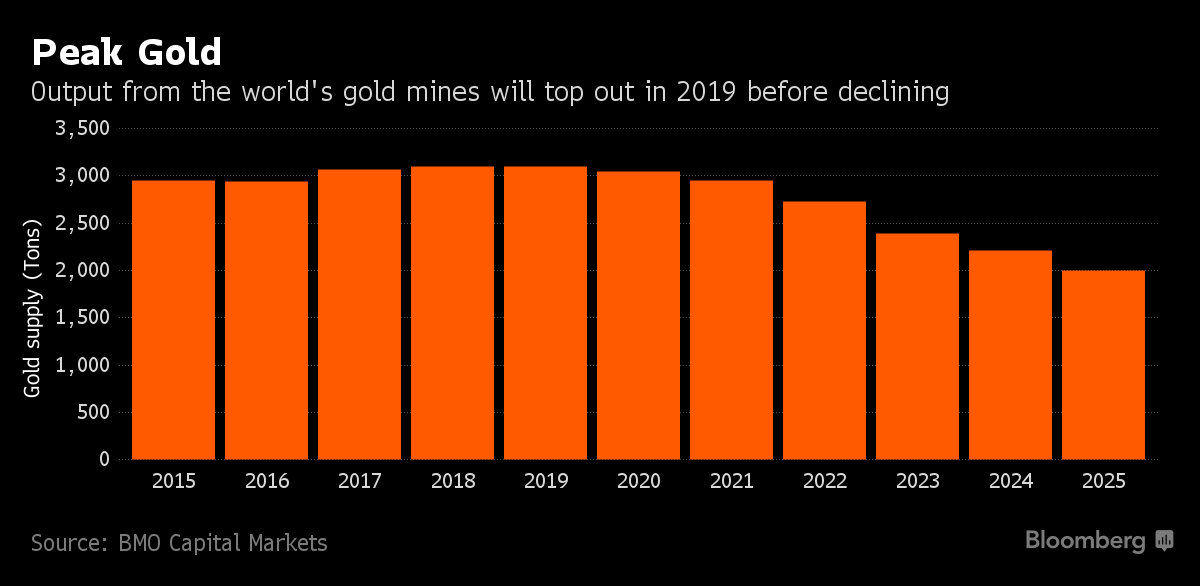 The reality of peak gold production has recently been acknowledged by Bloomberg and some of the financial media. Yet the mainstream, non specialist financial media has yet to cover this important topic with obvious ramifications for the gold market and the gold price in the medium and long term.
Peak gold production is happening globally which is very positive for gold and gold mining shares. Bloomberg have again covered this important fundamental factor in the market and have done so with an article and five must see gold charts:
"Gold's had a roller-coaster year, surging as much as 30 percent before giving up the bulk of those gains. But one trend has been consistent: mining companies are finding it harder to dig up more of the precious metal.

The following charts show why, and what that means for the industry:"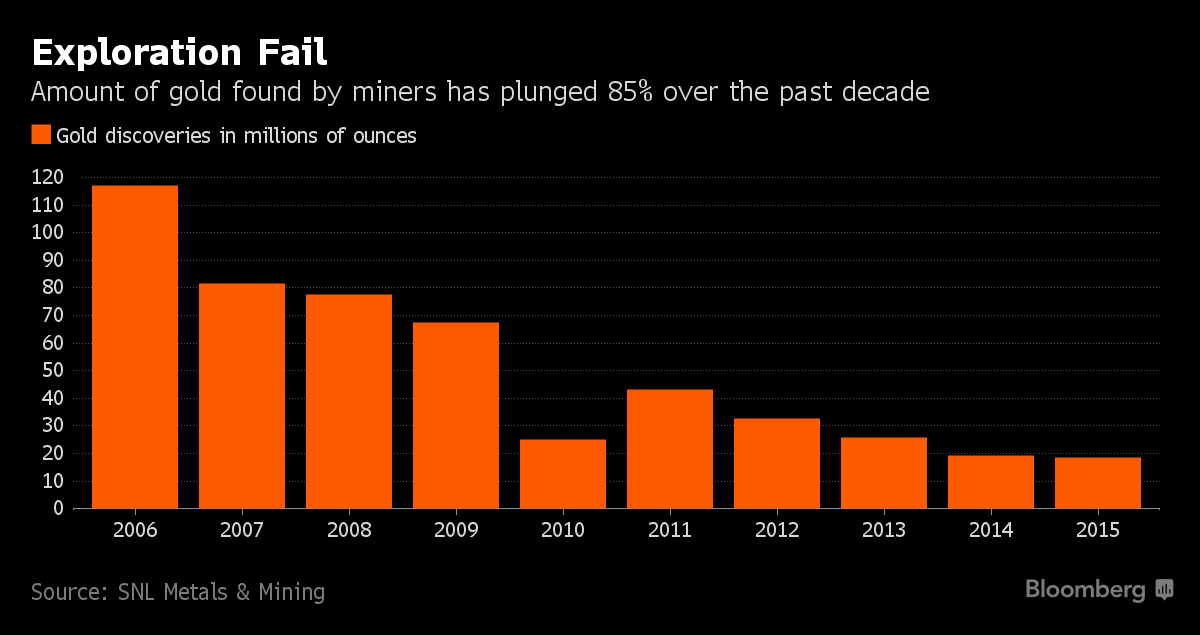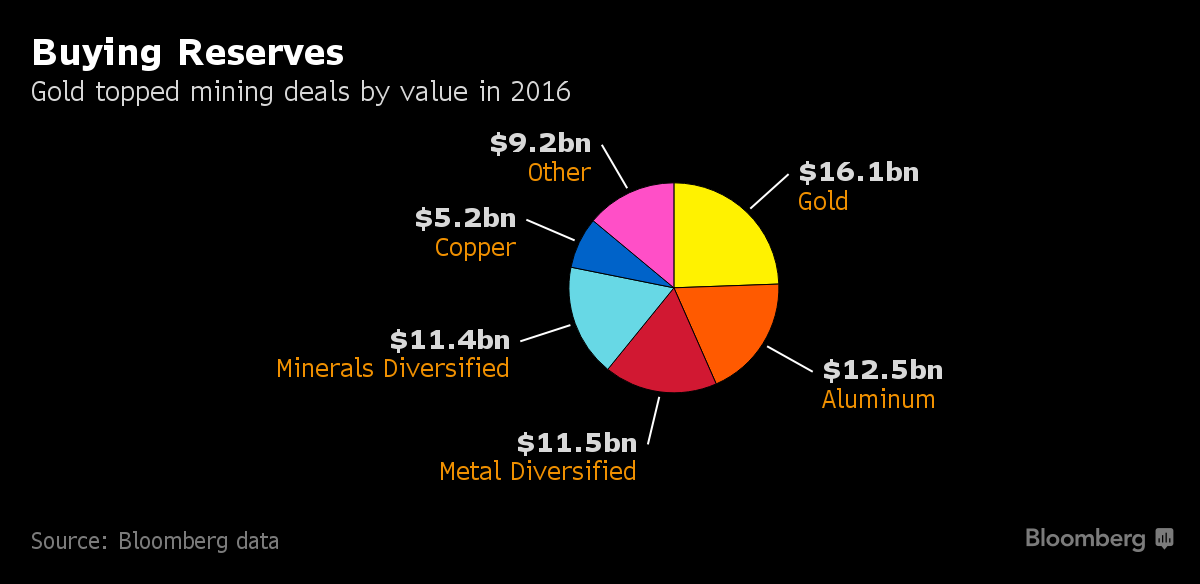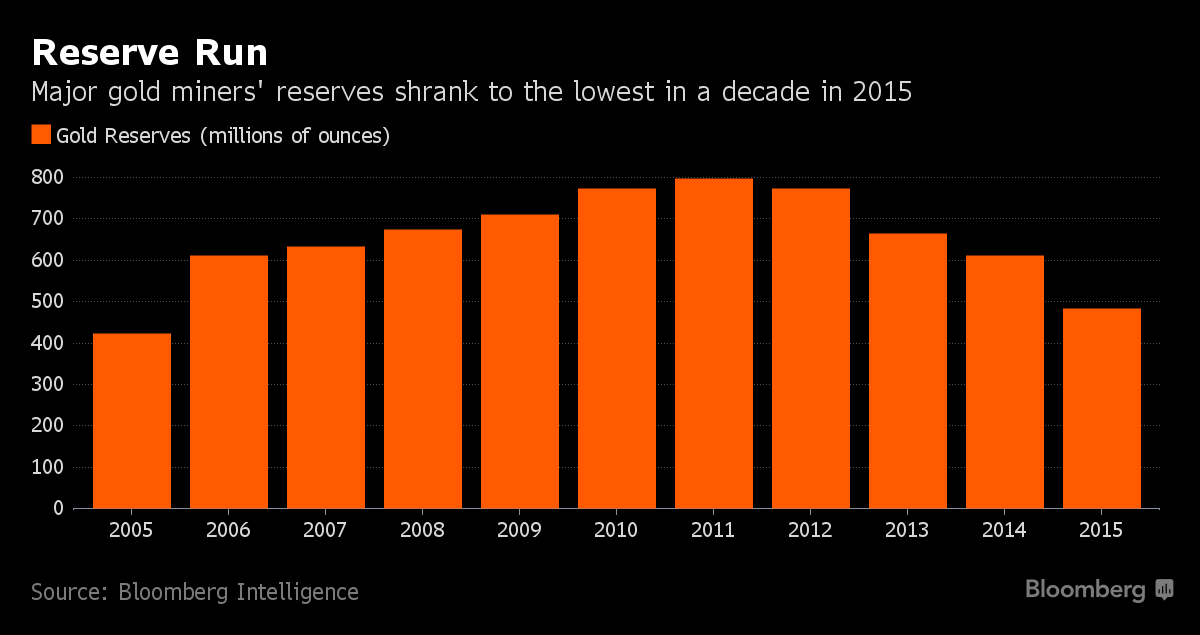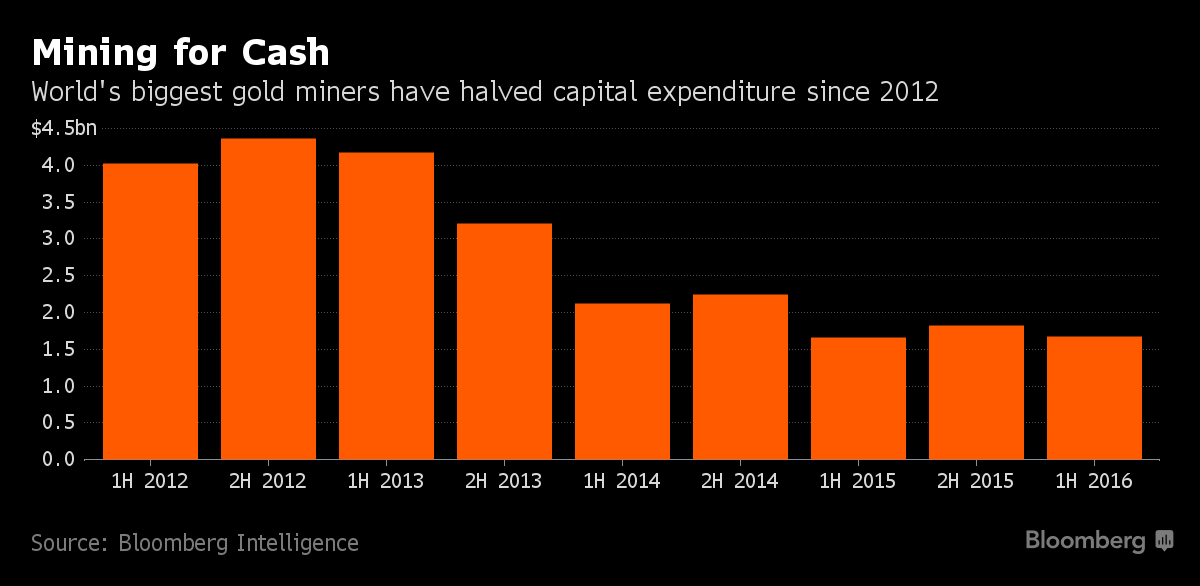 We first covered the peak gold phenomenon back in 2007 and 2008 (see here) and have considered peak gold frequently over the years. 'Peak Gold' is happening which has important ramifications for the gold market and is a long term positive for the market which will support prices and should lead to higher prices.
Read full article on Bloomberg here
The SPDR Gold Trust (ETF) (NYSE:GLD) closed at $107.93 on Friday, up $0.34 (+0.32%). Year-to-date, the largest ETF tied to gold prices has gained 6.50%.
GLD currently has an ETF Daily News SMART Grade of C (Neutral), and is ranked #1 of 29 ETFs in the Precious Metals ETFs category.
This article is brought to you courtesy of GoldCore.
You are viewing an abbreviated republication of ETF Daily News content. You can find full ETF Daily News articles on (www.etfdailynews.com)
Powered by WPeMatico