Tyler Laundon: The current crash in oil prices is as bad as it's been over the last 20 years.
Only the crash of 2008 was on par with this one.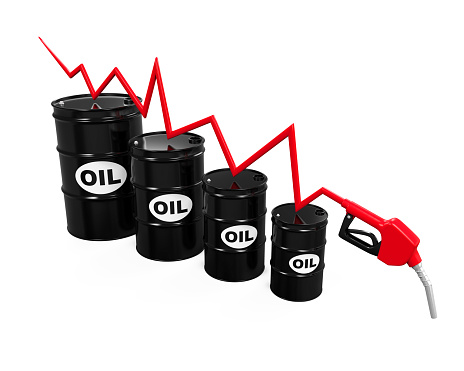 At that time the price of oil fell by 75%, from a record high $147, in a matter of months.
This time, oil has fallen 61%, from $110 to $43. The fall hasn't been quite as dramatic as the 2008 crash. But it's been pretty close.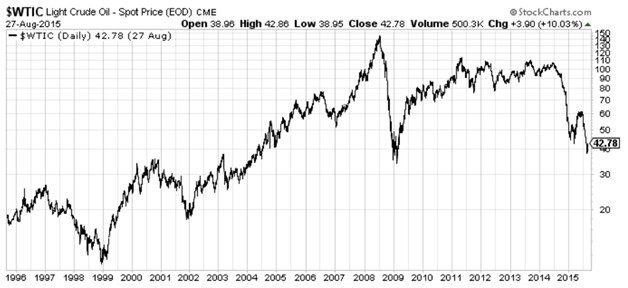 There has been nowhere to hide in the energy market. Large-cap stocks, small-cap stocks, ETFs … they've all been hammered. Even the traditionally resilient master limited partnerships (MLPs) have been taken to the woodshed.
Since August 2014 the Alerian MLP Index is down 33%.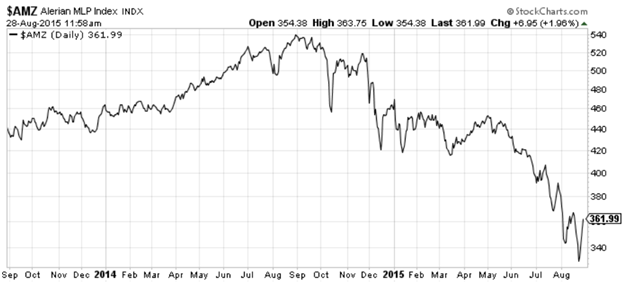 While MLPs have been hard hit, energy exploration and production stocks have really been beaten up. The SPDR S&P Oil & Gas Exploration & Production ETF (NYSEArca: XOP) is down 56% since it peaked in June 2014.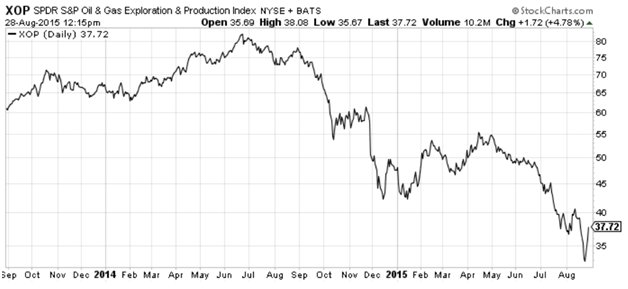 With the price of oil and oil-related stocks so beaten up, the question now is what, if anything, should investors do.
There is little doubt that valuations in the sector are cheap. After all, the yield on the Alerian MLP Index is 7.4%, while the U.S. 10-year bond yield is 2.2%.
That means the spread – the difference between the two yields – is 5.2%. That's a very large spread, and it suggests that MLPs will do very well over the coming months. In fact, data from Credit Suisse (NYSE: CS) suggests that when the yield spread is this large, MLPs average better than a 25% return over the ensuing 12 months.
To be fair, they said the same thing months ago, and the spread has only gotten wider. But still, looking forward a year it's hard to imagine that oil prices and MLP stocks won't at least stabilize, if not rise.
In order for that yield spread to close, the price of MLPs needs to rise (which would bring down their yield) or the yield on the 10-year needs to rise. A third possibility is that MLPs cut their dividends. This would also bring the yield (and hence the spread) down. This has been happening, but not across the board.
Based on this one historical measure, MLPs look attractive to investors that have the patience to stick to their guns. A couple of best-in-class names to consider include Kinder Morgan (NYSE: KMI) and Williams Companies (NYSE: WMB).
They are, of course, not exactly growth stocks. Especially in this environment. To look for "growth," investors will need to take on a bit more risk. And that means the oil producers.
The most defensive oil producer investments are European and U.S. majors that have the lowest production costs. Total SA (NYSE: TOT) and Chevron (NYSE: CVX) are both in this group.