Rick Pendergraft: The overall market has been range-bound for the past six months, but the S&P 500 has managed to gain 1.72% for the trailing six months through Monday's close.
But even with the S&P chopping back and forth between 2,040 and 2,130, the semiconductor sector has been lagging behind the overall market. The Market Vectors Semiconductor ETF (NYSEARCA:SMH) lost 3.93% during the same time period that the S&P gained. This lag by the chip sector could be a bad sign for the SMH fund.
Looking at the daily chart for the SMH we see that the chip ETF has dropped approximately 15% since the beginning of June, but we see potential support in the $50.40 area. We see that the area was the scene of a gap higher last October and then it marked the recent low in July.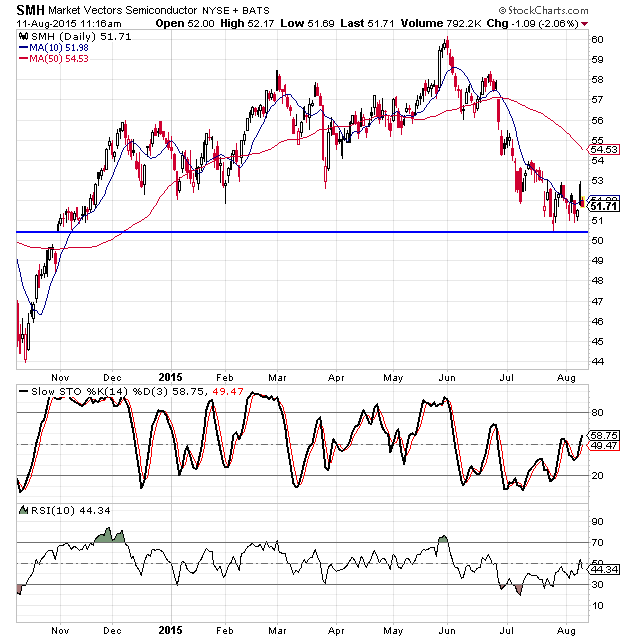 The problem lies more in the weekly chart than in the daily chart. The SMH has dropped below the bottom rail of a trend channel that has dictated trade over the last 2 ½ years, and the 13-week moving average is on the verge of crossing bearishly below its 52-week moving average.
The chip ETF is in oversold territory and could see a bounce, but I think it will be a small bounce – just enough to get it out of oversold territory.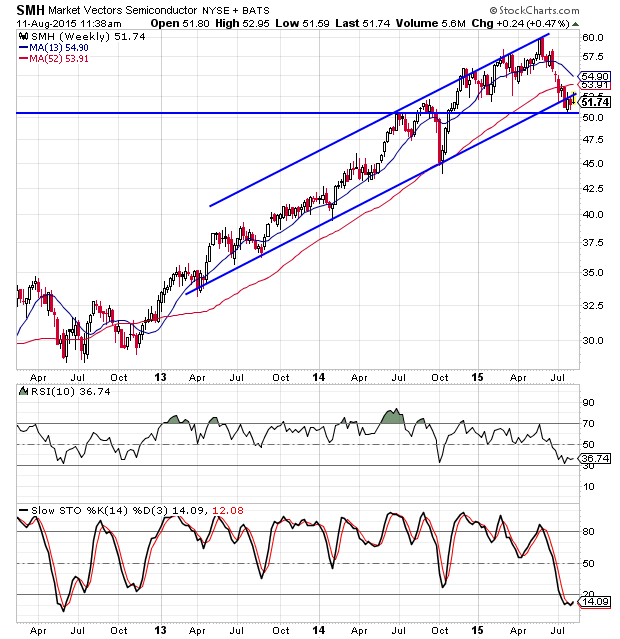 If we go to a more long-term chart – one that takes us all the way back to 2007 – we see that the SMH has just dropped below the trend line that connects the lows all the way back to late 2008.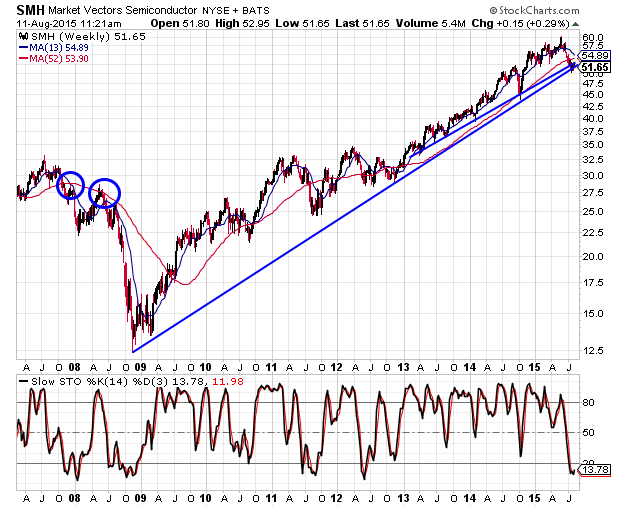 The other thing we see on the extended chart is the moving averages crossing in late 2007, which is the first blue circle.