Chris Ciovacco:   All eyes will be on this week's monthly labor report. The report, which is due Friday at 8:30 am ET, may impact the outcome of the Fed's December meeting.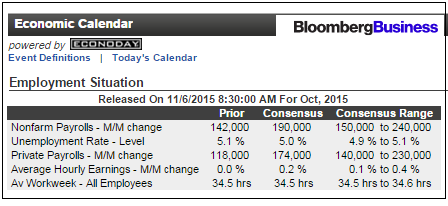 Friday's non-farm payrolls report will also impact how the major indexes act near areas of possible resistance.
Use this link to see a larger version of the chart below as of Monday's close.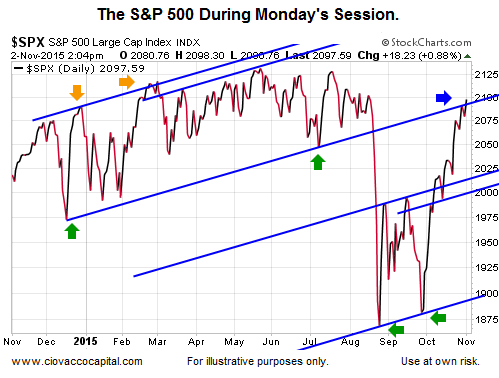 Is The Bigger Picture Starting To Favor Lower Lows?
This week's stock market video looks at the market's current risk-reward profile in the context of Friday's late session sell-off and areas of possible resistance. The video also compares similarities and differences between 2011 and 2015.
After you click play, use the button in the lower-right corner of the video player to view in full-screen mode. Hit Esc to exit full-screen mode.

Industrial Stocks Also Near Important Area
Like the S&P 500, the Dow Jones Industrial Average is near a possible inflection point. Stock market bears prefer to see the index rejected near the upper downward-sloping blue line.
Stock market bulls are pulling for the "breakout" scenario this week.