Previous Guests
Click here to listen to previous episodes.
About Chen Lin
Author "What is Chen Buying? What is Chen Selling?" Chen grew $5,400 to $2.3 million in 10 years. Learn More
Copper Is Set For A Huge Fall If It Doesn't Break Out Soon
From The Gold Report: Looking at the charts, technical analyst Clive Maund sees copper "riding for a fall."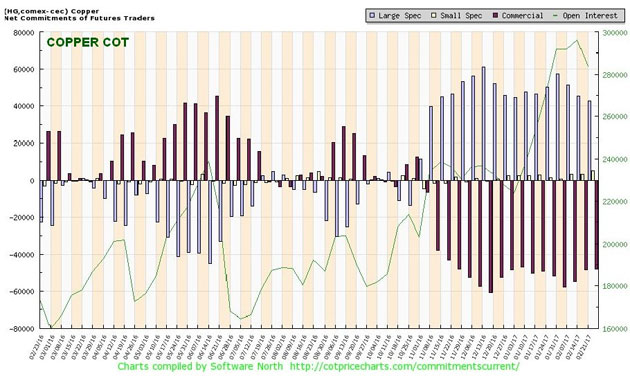 We have already observed how oil and precious metals are looking set to turn lower, especially oil, and the medium-term bearish outlook for these commodities is confirmed by the negative setup that we will now examine on the latest charts for copper. Ordinarily we are not all that interested in copper, because there are few suitable trading vehicles we can use to play it, so our interest is mainly due to its implications for other markets.
On its 6-month chart we can see how the sharp rally in copper last October and November has been followed by a largely unsuccessful attempt to push higher, and the pattern that has formed now looks like a bearish Rising Wedge, accompanied by dwindling upside momentum which is increasing downside risk.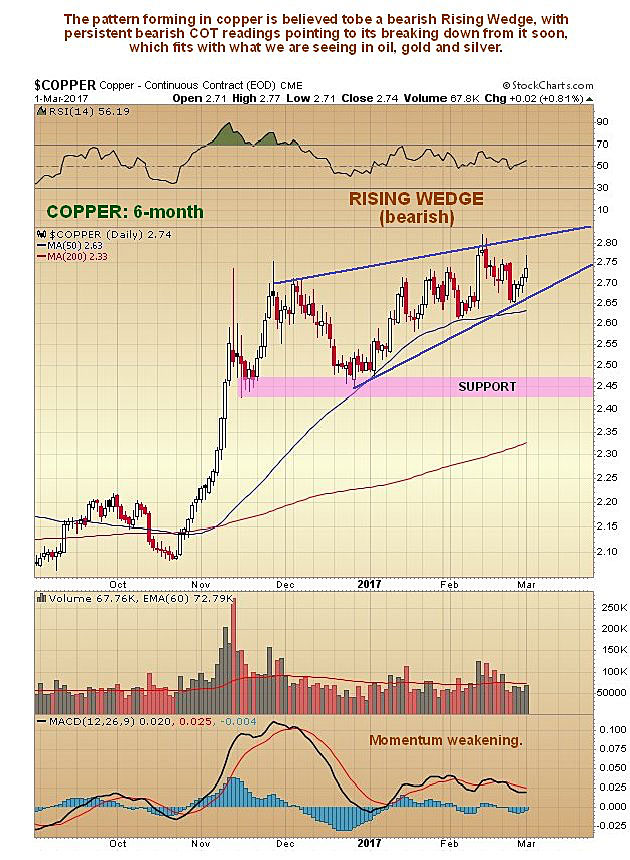 The long-term, 10-year chart also gives rise to concern, for on it we can see that not only has the rally brought copper to the upper boundary of its major downtrend channel, but it has also brought it up into a zone of quite heavy resistance, so it is not hard to understand why it is having trouble making any further progress, and is increasingly vulnerable to turning lower again.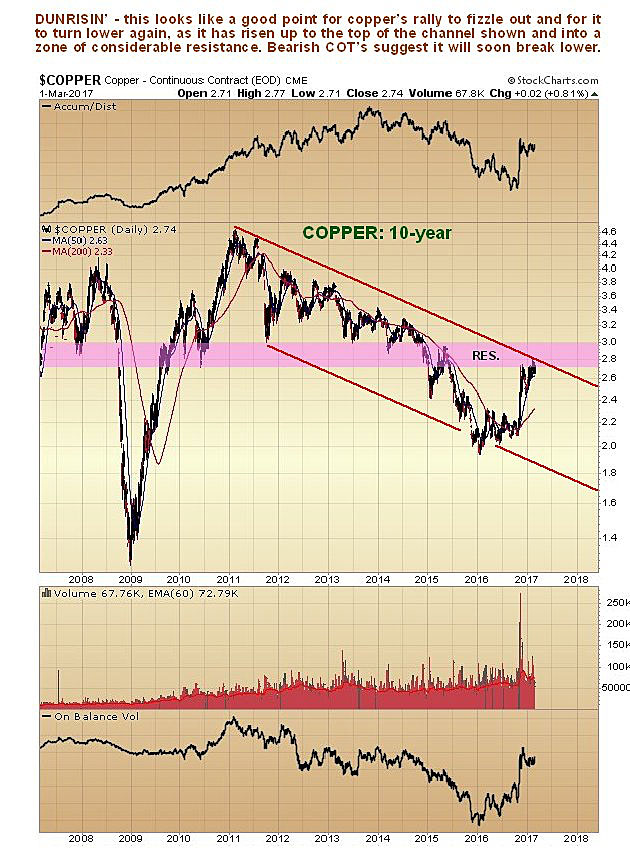 By mid-December copper's COTs had turned decidedly bearish, and they have stayed that way ever since, with high Commercial short and large spec long positions proving a major impediment to further gains, and continuing to threaten to force copper back down again.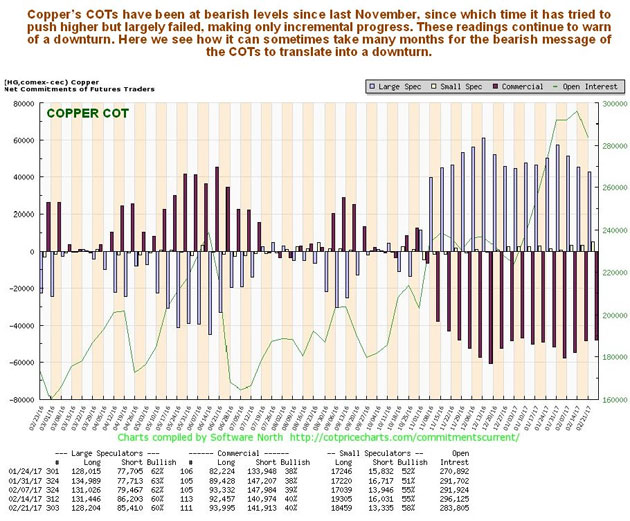 Copper's latest hedgers chart looks awful, like oil's, with it close to record extremes. This chart indicates a high probability that copper will soon break down and drop hard.
<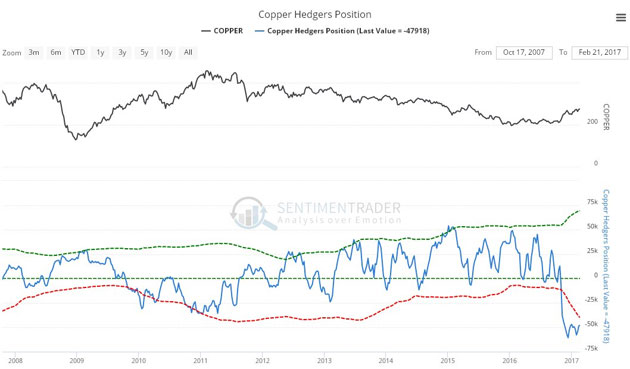 Chart courtesy of sentimentrader.com
Finally, the latest copper optix, or optimism chart, shows excess bullishness, which again should translate into lower copper prices before much longer.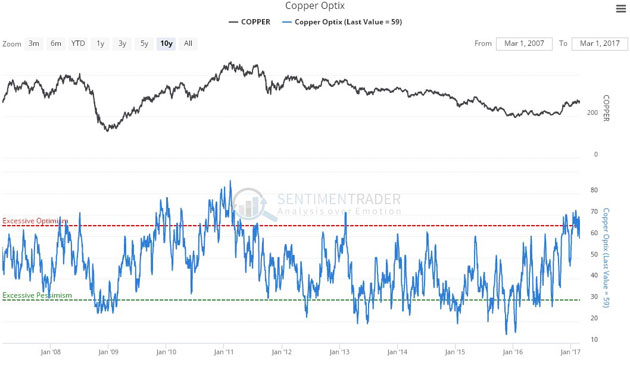 Chart courtesy of sentimentrader.com
Conclusion: Copper is riding for a fall, and provides further evidence that the metals and oil complex is set to drop, and confirmation of the bearish looking setups that we have already observed in gold, silver and oil, especially the latter.
The iPath Bloomberg Copper Subindex Total Return Sub-Index ETN (NYSE:JJC) was unchanged in premarket trading Monday. Year-to-date, JJC has gained 8.03%, versus a 6.66% rise in the benchmark S&P 500 index during the same period.
JJC currently has an ETF Daily News SMART Grade of A (Strong Buy), and is ranked #26 of 121 ETFs in the Commodity ETFs category.
---
This article is brought to you courtesy of The Gold Report.
You are viewing an abbreviated republication of ETF Daily News content. You can find full ETF Daily News articles on (www.etfdailynews.com)
Powered by WPeMatico