BullionStar is proud to present our interview with the world renowned gold proponent, Mr. Eric Sprott.
Filmed at the Precious Metals Investment Symposium in Melbourne, Australia, in November 2017.
Luke speaks with the legendary Canadian Gold Bull, Mr. Eric Sprott on his view on the gold market, distinguishing between the paper market and the physical market and the current market dynamics. Eric concludes the interview by sharing his advice for both new investors interested in Gold and experienced investors alike.
?BullionStar Perspectives: Interview with Eric Sprott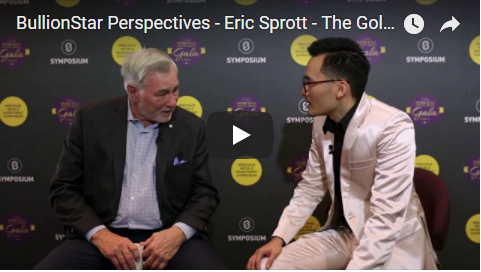 For more precious metals related interviews with known gold proponents such as e.g. Jim Rogers, David Morgan and Chris Powell, go to BullionStar Perspectives.
Powered by WPeMatico