Rick Pendergraft:  Shares of Boeing (NYSE:BA) fell sharply in Wednesday's trading action after Delta Air Lines' (NYSE:DAL) earnings report. While that statement may seem a little odd on the surface, it was what Delta's board said in the earnings call with analysts.
Delta essentially stated that there is an abundance of used wide-body planes on the market and that they may be looking to buy some once the prices fall further. While the comments seem innocent enough, traders took it as a bad sign for Boeing and they sold the stock. By the end of the day, shares were down 4.3%.
What is interesting about Boeing is that the stock has been trending lower since mid-February. Looking at the daily chart you see that there is a trend line that connects the highs from the last eight months.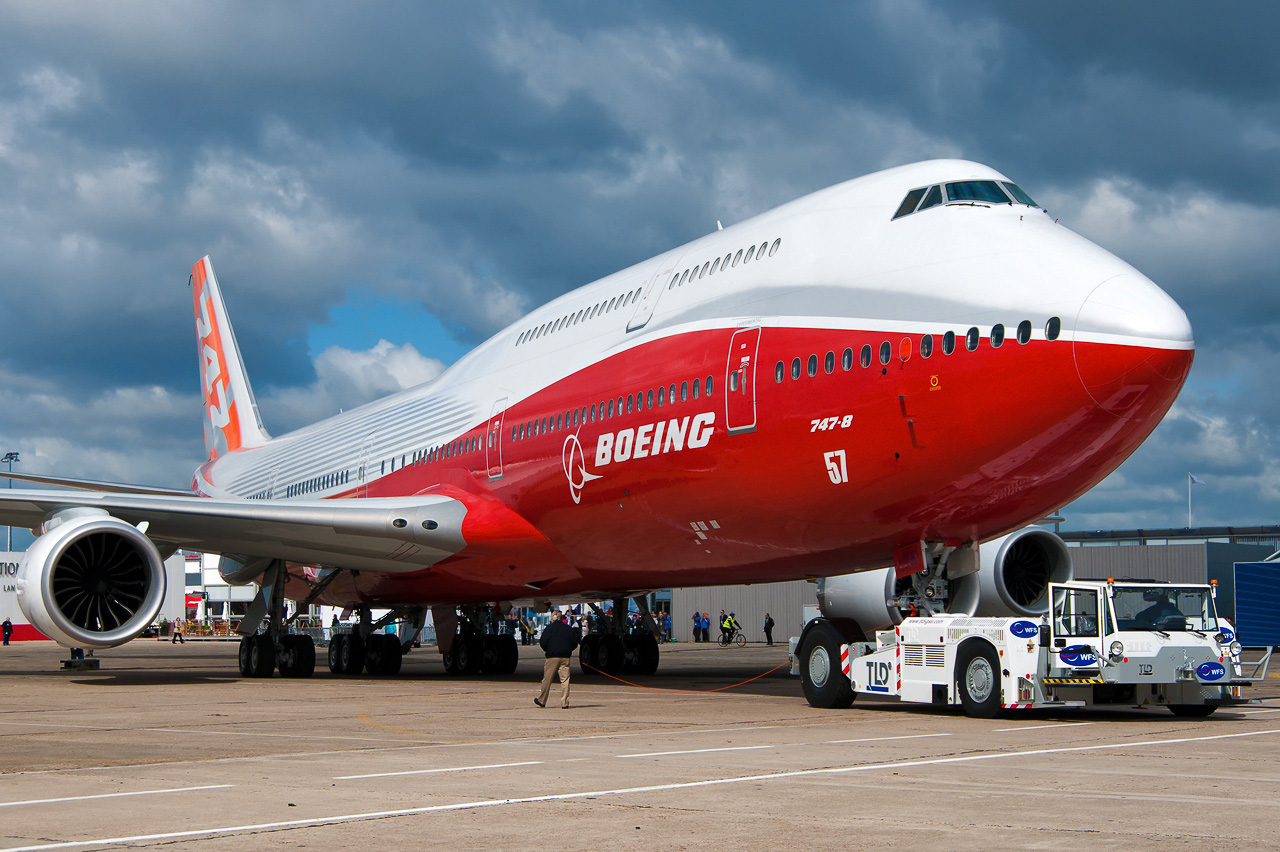 Boeing shares were hit particularly hard in mid-August when the overall market was getting slammed, but the stock had been rallying back since then. However, with the decline, Boeing dropped below several support levels, including its 20-day moving average. While the stock has rallied back from the August low, it now faces resistance from the 200-day moving average, as well as the downward-sloped trend line.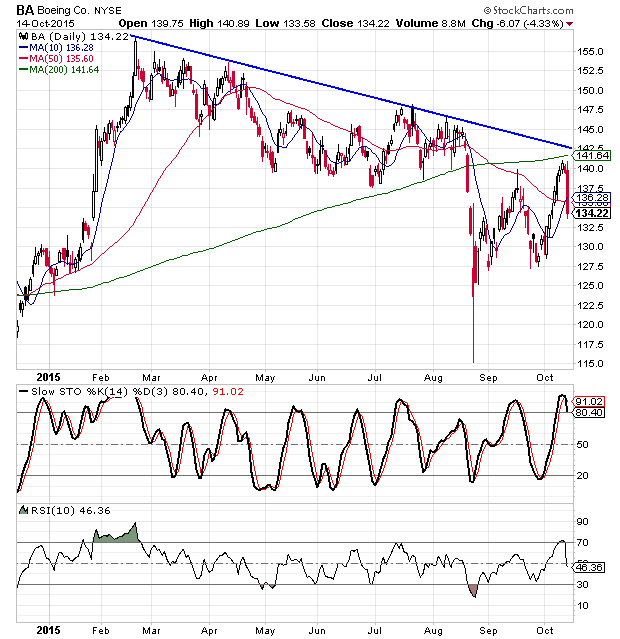 Looking at the weekly chart, we see the trend line for this year, but we also see some key support and resistance levels for the stock. First, the $135-$136 area acted as resistance on a couple of occasions in late 2013 and throughout 2014 before the stock broke above the area early this year.
The selling that took place on Wednesday took Boeing shares back below this potential support level. We also see a blue line down at the $115 area, as this area served as support on several occasions during 2014.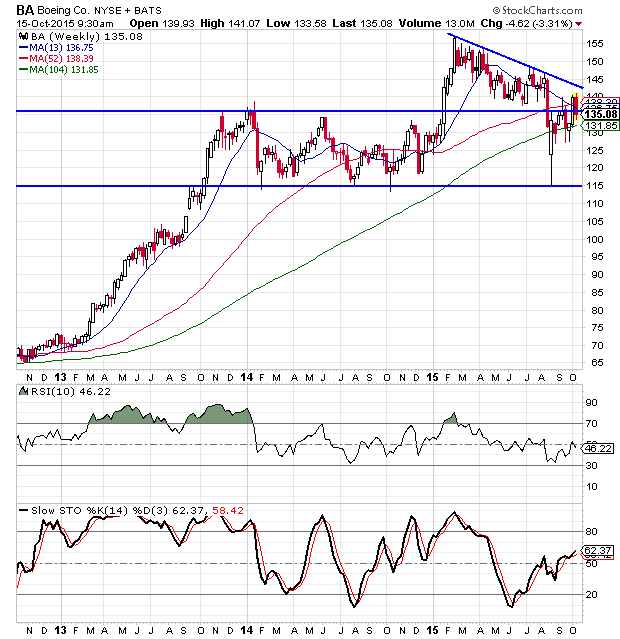 Boeing is set to release earnings before the market opens on Oct. 21 and analysts expect the company to show earnings of $2.21 per share.