Rick Pendergraft: The third quarter came to a close yesterday and it wasn't a good one for the overall market, as the S&P 500 lost 6.94% for its worst quarterly performance in four years.
Among the main sectors, the health care sector was the third-worst performer, with only energy and basic materials performing worse.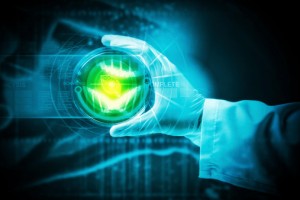 The recent selling in biotech and pharmaceutical stocks helped push the health care sector down as drug prices have become the latest hot-button debate for politicians.
As a result of the public shaming, the iShares Biotechnology ETF (NASDAQ:IBB) over 13% last week, and it was down nearly 8% at its low this week before bouncing back.
I wrote an article on Sept. 22 stating that the slide in biotech sector stocks was likely to continue.
It did.  The IBB has fallen over 10% since that article was published, but now I think the selling is overdone and I look for the IBB to bounce back.
Looking at the same daily chart I used only nine days ago, you can see that the IBB had just hit its 50-day moving average and the trend line had been acting as support that I thought would turn into resistance.
Well it did, but now there is a bigger, longer-term moving average that is coming into play.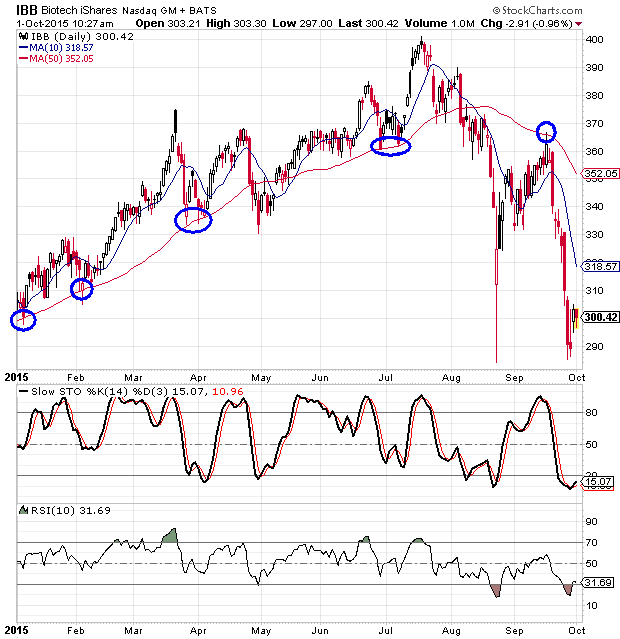 When we look at the weekly chart – rather than use the one I used in the previous article – I updated and added the 104-week moving average.
I had pointed out that the $275 level could act as support if the fund got down there.
The IBB did dip below its 104-week briefly, but then it bounced.
Back in the summers of 2010 and 2011, the IBB experienced slight pullbacks, and in each case, the support of the 104-week moving average was the bottom for both pullbacks.
During those two drawdowns was also the last time the 10-week RSI was as low as it is now.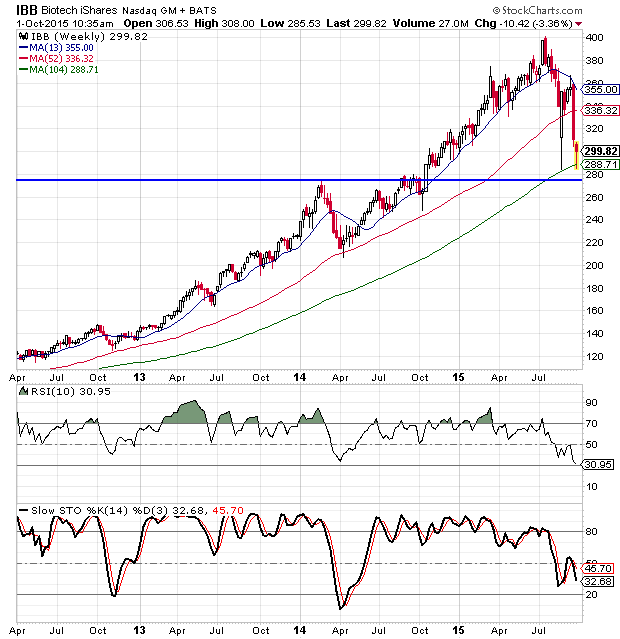 In addition to the support at the 104-week moving average and the oversold level being reached by the weekly RSI, there is another factor behind my thinking.