Marshall Hargrave:  Last week we learned that the hacking of the Internal Revenue Service was no small deal. When the IRS breach was initially reported earlier this year, it was believed that the fallout affected just 100,000 people.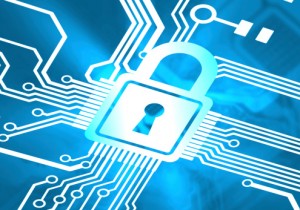 Now we know that hackers got the tax returns of 300,000 people, including sensitive information like birth dates and social security numbers. Hackers were then able to file for $50 million in erroneous tax refunds.
Protecting yourself and personal info is important. However, for your portfolio, I still believe that the enterprise-focused cybersecurity stocks have the most upside. The onus is falling on companies to protect their data and the data of their customers. Hence, major cybersecurity players that cater to large companies have been the best plays.
Best Cybersecurity Stocks
Earlier this year I was pushing hard for cybersecurity plays. In January, I profiled a few of the top plays. One of the standouts is Palo Alto Networks (NASDAQ:PANW), which is up 33% since then.
Then in February, I made the bold bet that Fortinet (NASDAQ:FTNT) was becoming the top cybersecurity stock. That's because it's one of the few cybersecurity companies that is actually generating income. The stock is up 24% since early February.
And if the IRS hacking taught us anything, it's that hackings and cybersecurity breaches aren't going away anytime soon. No company is safe, not even the likes of Sony (NYSE:SNE) and JPMorgan Chase (NYSE:JPM), both of which have been hacked over the last year. It's now time to take another look at this red-hot industry.
Two of the companies on the cybersecurity forefront are Cyberark Software (NASDAQ:CYBR) and FireEye (NASDAQ:FEYE). Cyberark helps protect companies from attacks, including monitoring and detecting threats for networks and servers.
The IRS breach highlighted a key trend: that in most cases, the impact of an attack is much greater and reaches farther than companies initially realize. The beauty of FireEye's product is that it helps companies respond and mitigate the impact after a breach. FireEye's services have been used by some of the major companies following attacks, using them for endpoint detection and response.
A New Cybersecurity ETF
Alternatively, investors can use the relatively new ETF focused on cybersecurity, PureFunds ISE Cyber Security ETF (NYSEARCA:HACK), to gain exposure to the industry. The HACK ETF has the likes Cyberark and FireEye as holdings, but also includes Fortinet, Palo Alto Networks and many others. The problem is that all the key players are still relatively expensive, trading at more than 10 times sales.