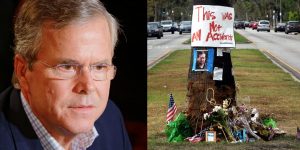 Russ Baker back on with popular Denver radio host Peter Boyles, talking about Jeb Bush dropping his last name for campaign purposes—and the mysterious, fiery death two years ago of journalist Michael Hastings.
Panorama credits: U.S. FDA / Flickr / RT America / YouTube
The post Baker on Jeb! and Michael Hastings' Mysterious Death appeared first on WhoWhatWhy.