Rebecca Bowden:  Exchange-traded funds, or ETFs, are becoming increasingly popular. One of the primary benefits over an actively managed fund is the very low cost of ETFs.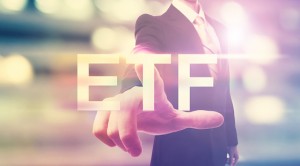 The expense ratio is one of the main factors to consider when purchasing an ETF. The average ETF expense ratio is 0.60%.
However, even among ETFs there are a wide range of expense ratios. Here is a list of the best cheap ETFs for different asset classes.
US Large Cap ETF
Vanguard S&P 500 ETF (NYSEARCA:VOO): Vanguard's ETF that tracks the S&P 500 index is the cheapest U.S. large-cap ETF on the market, with an expense ratio of only 0.05%. This passively managed fund is in a category that is generally far below the average expenses for ETFs, but it knocks the competition out of the park with an expense ratio that is nearly half that of other large-cap ETFs. In comparison, the SPDR S&P 500 ETF (NYSEARCA:SPY) has an expense ratio of 0.09%.
Emerging Market ETF
Vanguard FTSE Emerging Markets ETF (NYSEARCA:VWO): Vanguard's emerging-market ETF that seeks to replicate the FTSE emerging-market index has an expense ratio of 0.15%. The fund invests in companies in emerging markets such as Brazil, China, Taiwan and South Africa. With emerging markets hit hard this year, this is the cheapest ETF for investors looking to buy the dip.
Commodity ETF
iShares Gold Trust (NYSEARCA:IAU): This ETF seeks to track the spot price of gold bullion. In this category of ETF the average expense ratio is 0.59%. The IAU fund, however, is far below the average, with expenses of 0.25%.
Bond ETF
Vanguard Total Bond Market ETF (NYSEARCA:BND): This ETF seeks to replicate the Barclays Capital U.S. Aggregate Bond Index by investing in U.S. investment grade bonds, including government, corporate and international dollar-denominated bonds. All have maturities of more than one year. The average expense ratio for a similar ETF is 0.35%. Vanguard's total bond market ETF is a steal at only 0.08%.