This post 3 Huge Trends at CES This Year appeared first on Daily Reckoning.
I'm writing to you today from the technology capital of the world.
No, I'm not talking about Silicon Valley. It isn't Tokyo, Beijing, or New York, either.
Instead, this week, the tech world shifts over to Las Vegas, Nevada for CES International, the huge trade show formerly known as the Consumer Electronics Show. CES is massive – they had to cap this year's event at 176,000 attendees just to keep things under control.
CES is where the biggest and most exciting technology trends get unveiled.
Today, I want to share three big trends at CES this year – and show you a "hack" that you can use to make maximum stock market gains in 2016…
1. Attack of the Drones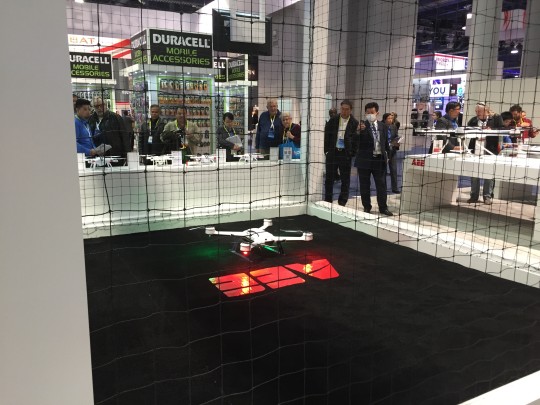 Above: A quadcopter gets ready for a demonstration at CES 2016…
Drones — more accurately called "unmanned aerial systems", or UAS' — are by far the hottest trend at CES this year. On the show floor, dozens of companies had net-wrapped flight areas set up to demonstrate their remote-controlled (and even some autonomous) flying devices in action. Consumers are paying big bucks for them too. A mid-to-high end model will run you about $1,200 right now… and companies can't keep them on the shelves!
The FAA estimates that about a million drones were sold over the holiday season. And that number is only going up. In fact, the event organizers had to create an entire UAS zone at this year's trade show to handle the demand for booth space…
2. China is Spending Their Way into Stores
More than any other year I've seen, CES 2016 was packed with Chinese electronics companies I've never heard of spending piles of cash for prestigious floor space.
Of course, we all know that China has long been a manufacturing Mecca for electronics, but this is the first time we're really seeing Chinese brands pay their way to feature their names alongside big American and Japanese technology brands. Flanking Intel's signature sprawling presence (it's probably 15,000 square feet or more, so booth probably isn't the right word) are equally impressive displays from Changhong Electric Co. and Hisense, a pair of Chinese companies most North American consumers have never heard of.
And those are the well-known names.
Chinese companies figure that if they can sell products to American companies, they might as well cut out the middle-man sell them to American consumers too. Stay tuned for new brands hitting a store near you.
3. Booze Draws a Crowd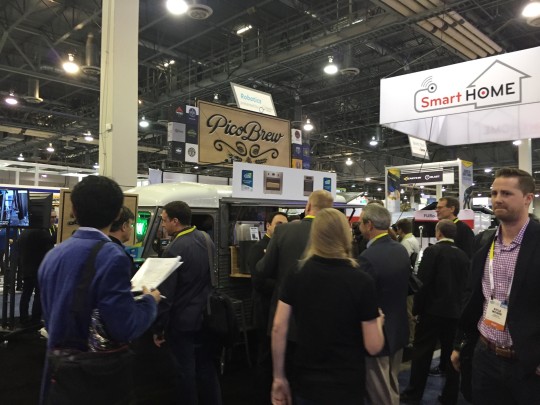 If the lines at CES are any indication, want to know the two hottest products coming our way in 2016? Apparently, it's a home beer brewing machine and a robotic bartender. No kidding.
Maybe, more accurately, free booze is a great way to draw a crowd at a trade show.
(I'll admit, the beer was pretty good.)
Sincerely,
Jonas Elmerraji
for The Daily Reckoning
Ed. Note: Get the top investment trends for 2016 in medicine and technology from the former head of the most popular science magazine in the world. Simply sign up for our Tomorrow in Review e-letter for FREE right here. Don't miss out. Click here now to sign up for FREE.
The post 3 Huge Trends at CES This Year appeared first on Daily Reckoning.