Kent Thune:  Are you looking for undervalued stocks to buy now? If so, you may want to consider buying into depressed sectors with exchange-traded funds.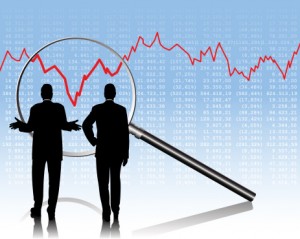 You may not have all of the resources and skill to buy like Buffett, but you can certainly make some smart long-term plays now by buying into sectors that are, as a whole, selling at a depressed levels.
Although there may be downside remaining in some or all of the currently depressed sector equity funds, long-term investors aren't exactly trying to catch a falling knife by buying shares of sector ETFs at recent lows.
A good strategy is to start or add to positions that appear oversold and continue to buy shares if and when prices fall further. This applies the timeless long-term investor wisdom of dollar-cost averaging.
You don't have to be a market-timer or brilliant trader to take advantage of low prices. This is not buy low, sell high in the absolute sense but rather buy lower and sell higher. And at the moment there are some "buy lower" opportunities with undervalued stocks from a long-term perspective.
Here are three ETFs that have seen significant price declines this year but can be good long-term buying opportunities now:
Energy Select Sector SPDR ETF (NYSEArca: XLE)
The energy sector is one of the biggest losers thus far in 2015. But if you are looking for a way to buy into the big drop in oil prices without direct exposure to the riskiest areas of commodities-related industries, the XLE fund is good choice.
The biggest downside risk in the short-term is with small-cap energy firms. But XLE invests in large-cap value firms like Exxon Mobil (NYSE: XOM) and Chevron (NYSE: CVX). Although there is some disagreement as to the timing of recovery for oil prices and higher profits for energy firms in the short-term, there are no reasonable arguments against a significant recovery in the long term. The expense ratio for XLE is a mere 0.15%.
Utilities Select Sector SPDR ETF (NYSEArca: XLU)
After a big 2014 performance, 2015 has been mostly negative for the utilities sector, as investors have moved away from dividend-paying stocks in anticipation of a Federal Reserve interest rate hike later this year.
As the uncertainty dissipates and clarity on the Fed's next move is becoming more and more clear, prices for utilities stocks appear to have steadied. Also, utilities have a defensive quality that investors like, and the next phase of the business cycle, whenever it comes, will be recessionary.
The broad exposure the utilities makes XLU an outstanding choice for taking advantage of these value investing qualities. The expense ratio of XLU is a rock bottom 0.15%.